See the items listed below for the latest and best TalkPerfect accessories. For more information on where to buy TalkPerfect systems and accessories click here.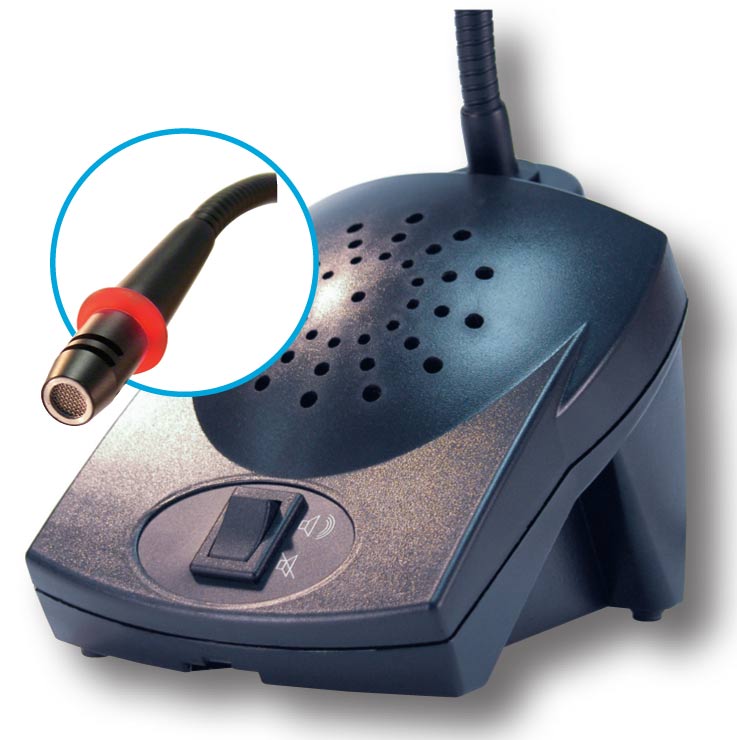 Staff side combi microphone and loudspeaker
Combi unit 400mm gooseneck & LED
The standard unit comprises two elements. First, a rugged black plastic housing mounted on a separate desk mounted clip, which houses the staff loudspeaker and audio switch.
Second a professional quality gooseneck microphone 400mm long with LED illumination to indicate audio operation.
Combi Unit Options: Subject to volumes, different lengths of gooseneck can be supplied, with or without LED illumination option.
Other colours of housing can be provided in quantities of over 150 pieces.
Part code: TP-CMB400LED
---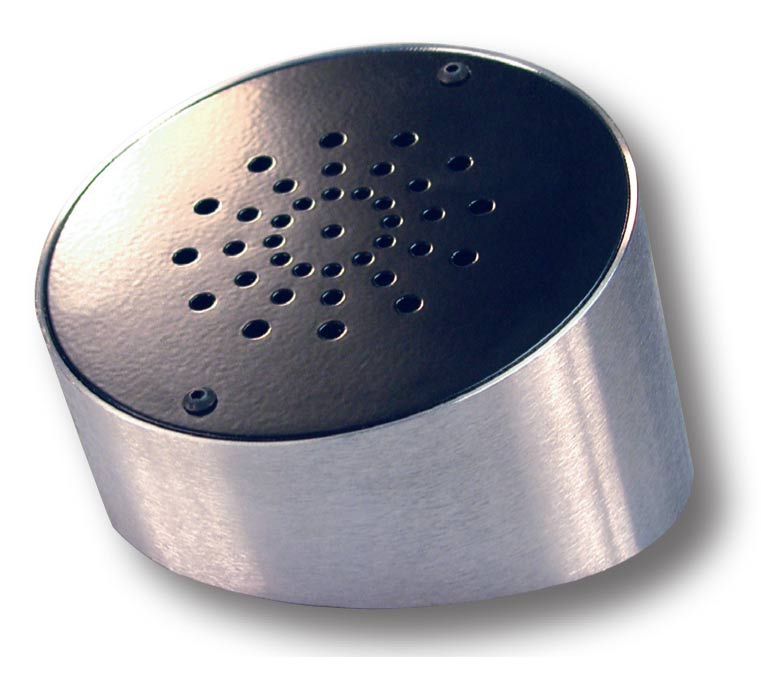 Client or staff side POD loudspeaker
• For rugged vandal proof applications
• Applications with a horizontal mounting surface

The loudspeaker is contained within a steel POD, angled to suit the typical application when mounted on the horizontal surface in front of the window. The POD is very robust in
its design for mounting.
Part code: TP-PDS
---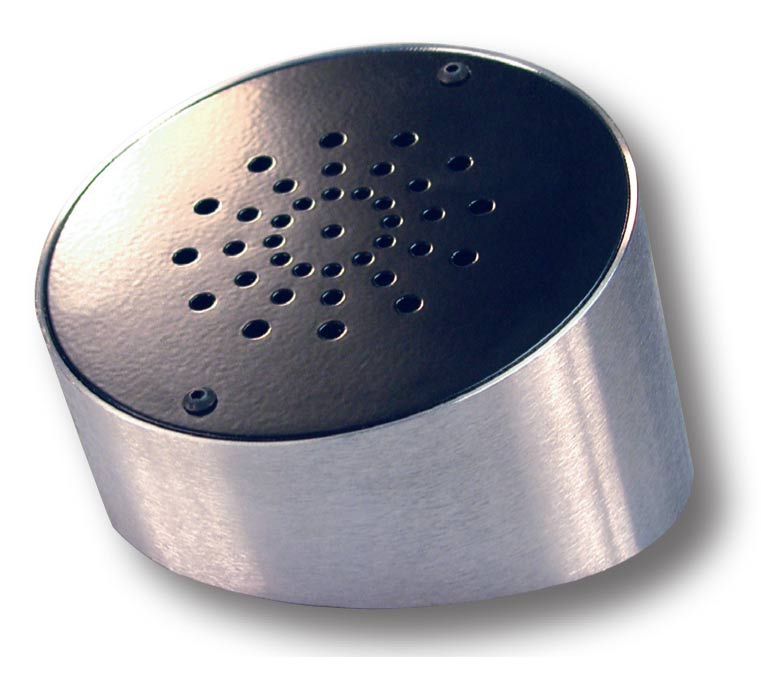 Staff or client side POD microphone
The POD microphone is in an identical enclosure to the loudspeaker POD. This is very robustly fixed to a horizontal surface and is therefore ideal for tough environments or where vandalism is a significant concern. The POD microphone also creates a symmetrical layout on the counter, with identical enclosures on each side. As with the loudspeaker POD, the microphone POD can be supplied in brushed stainless steel or painted, subject to volume requirements.
Product code: TP-PDM
---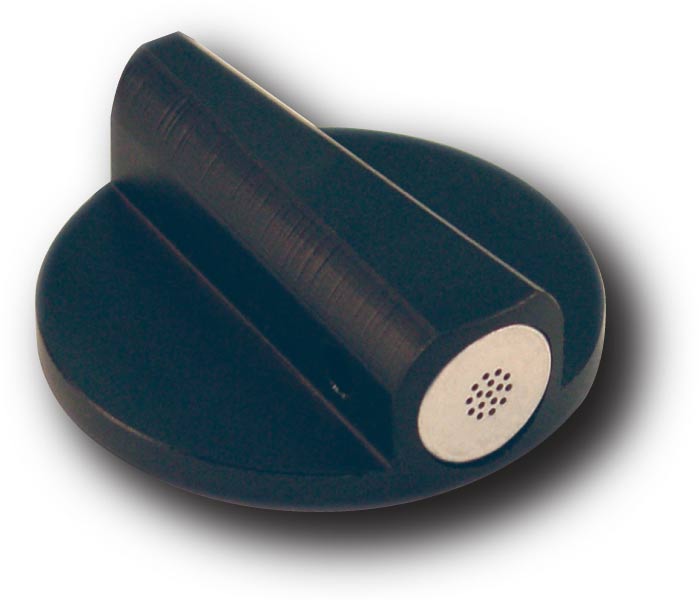 Client side glass mounted microphone
• Mounting by adhesive on the vertical panel or window
• Directional mounting for optimal audio quality
The glass mount microphone is designed for installation at the base of a glass panel or similar vertical surface. The directional nature of the microphone is ideal for pickup
of the client voice when installed at the base of the window. However the microphone must not be angled toward the client loudspeaker, which would cause increase pickup
and feedback.
Product code: TP-GMM
---
3rd party accessories
Other loudspeakers can be used with the TalkPerfect system, subject to matching to the amplifier and careful design in conjunction with microphone and installation design. Ampetronic can support the design and selection of loudspeakers where required.
Other microphones can be used on the client side, however the performance of the microphone/speaker combination is critical to the system performance and should therefore be trialled in conjunction with Ampetronic.
If in any doubt please contact our support team.
---
For more information on TalkPerfect accessories and other intercom technologies from Ampetronic – visit https://www.ampetronic.com/product-categories/service-points-and-intercoms/