Slide
Communicate clearly, safely and discreetly through windows
Reduce demand on staff with amplified speech
Make it easy for clients to understand staff instructions
Backed by Ampetronic innovation, quality and technical support
Robust, aesthetically pleasing window intercoms
---



Enable your workforce to work safely and communicate effectively using window intercoms.

All employers have a duty of care to identify and manage risks to ensure that the workplace is safe particularly during times of high risk. The best intercom window systems ensure seamless communication and at the same time maintain social distancing and general safe working practices. Where guidelines cannot be followed in-full businesses need to take all actions possible to reduce the risk between their staff and their clients.
Where using screens or barriers communication can be challenging, a window intercom system can make safe interaction much easier for both parties.
---
TalkPerfect window intercom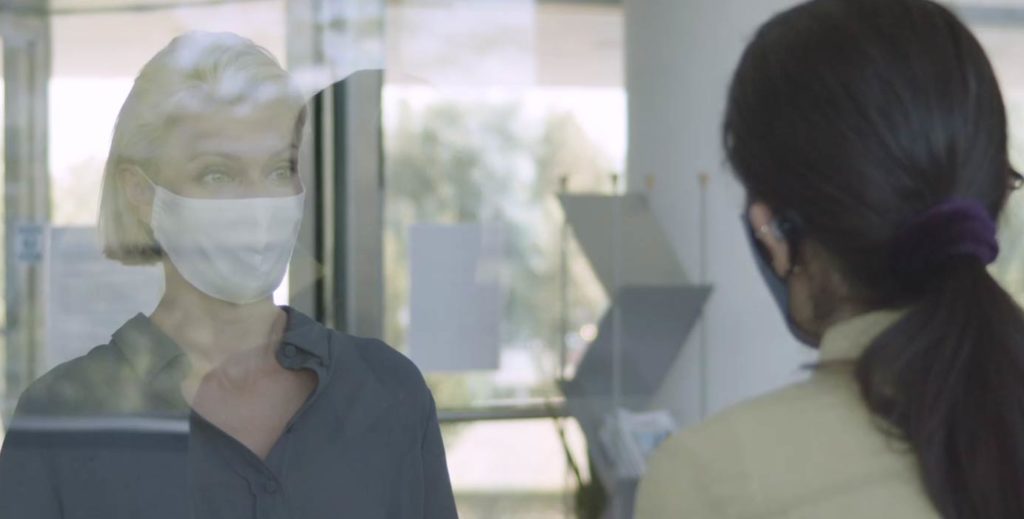 Full duplex (two-way, dual-way) communication
Multiple microphone and speaker options
Simple hearing loop integration
Compact, robust design
Low cost of ownership
5 year warranty
(accessories carry a 1 year warranty)
---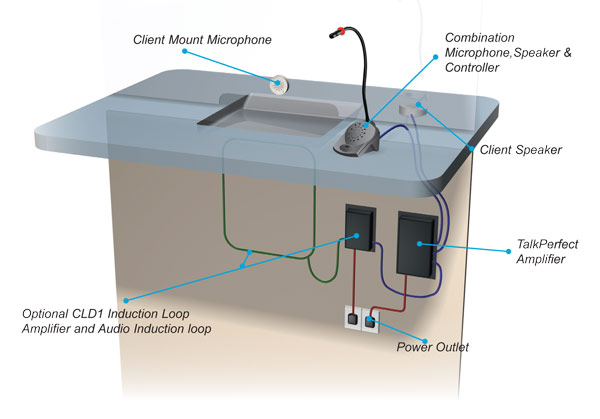 Application areas
Information desk intercom
Embassy window
Healthcare reception intercom
Turnstile intercom
Retail counter intercom
Petrol forecourt intercom
Security window intercom
Banking window intercom
Vehicle intercom
Ticket office intercom
---
Window intercom: Staff side
Safer, less demanding communication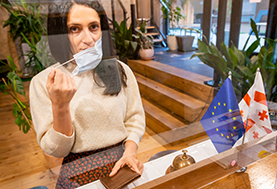 Speaking to customers for hours behind a counter can be tiring, particularly if a protective screen or window is in place. The TalkPerfect from Ampetronic amplifies speech across windows reducing the need to constantly strain your voice to be heard, making talking easier and less tiring.
Holes and gaps in the window are no longer required ensuring there is a complete barrier to direct contact with multiple clients, protecting those working on the staff side from airborne and particulate illnesses.
---


Window intercom: Client side
Clearer, more inteligible information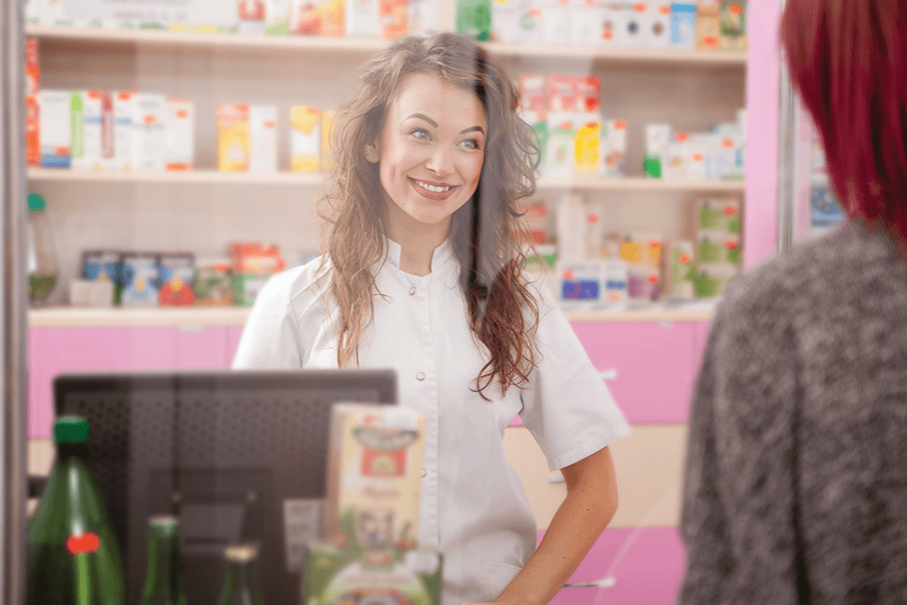 The TalkPerfect enables clients to hear instructions, directions, guidance and conversation clearly and safely through protective window barriers.
Utilising the quality and intelligibility that Ampetronic are known for, the TalkPerfect offers the best in amplified sound across screens and windows.
With the addition of a CLD1 hearing loop, to the TalkPerfect, customers and clients who have hearing aids and cochlear implants in the 'T' or 'MT' setting can also benefit from access to clear speech transfer.
---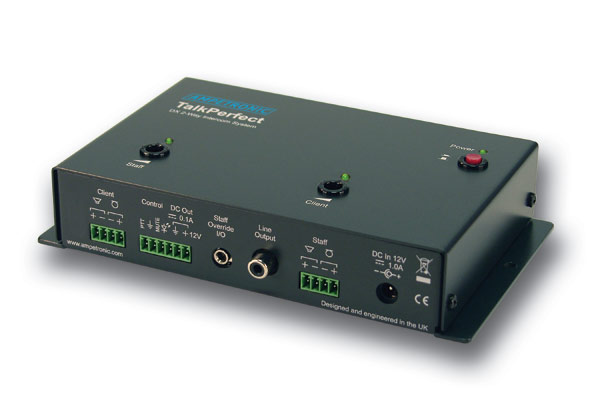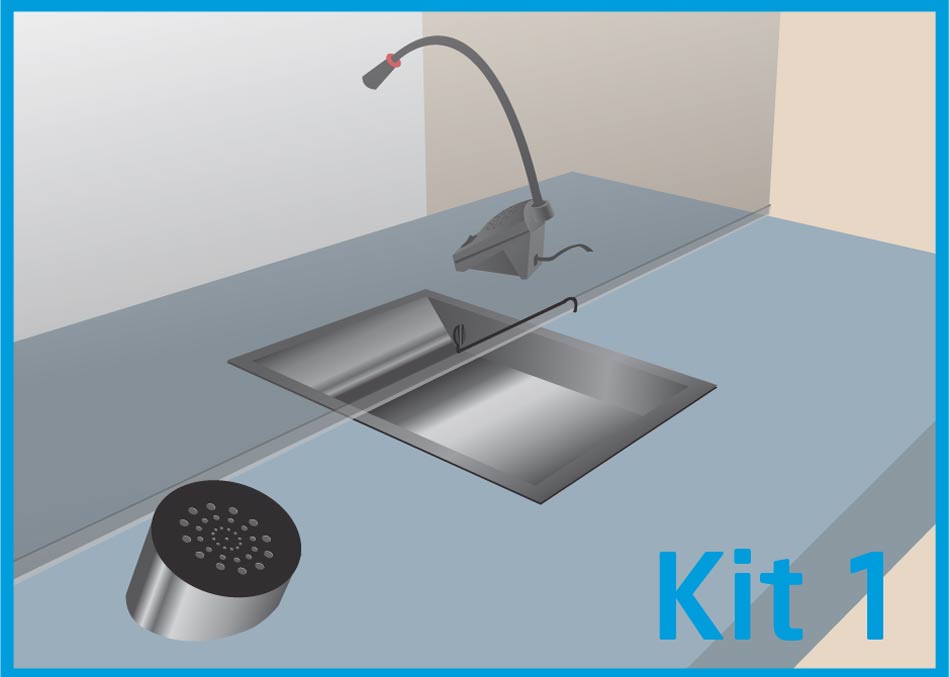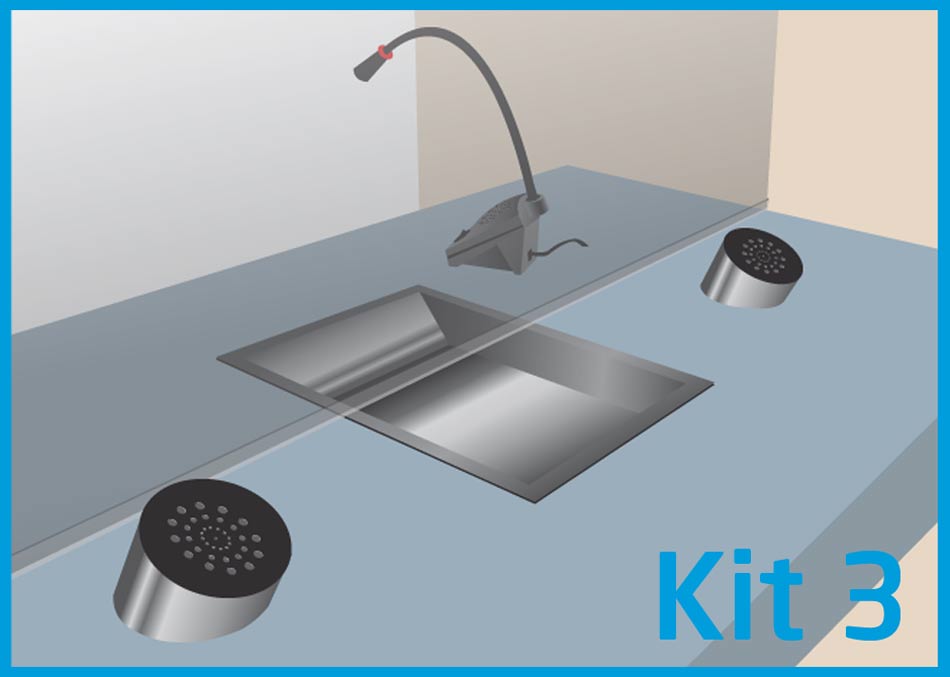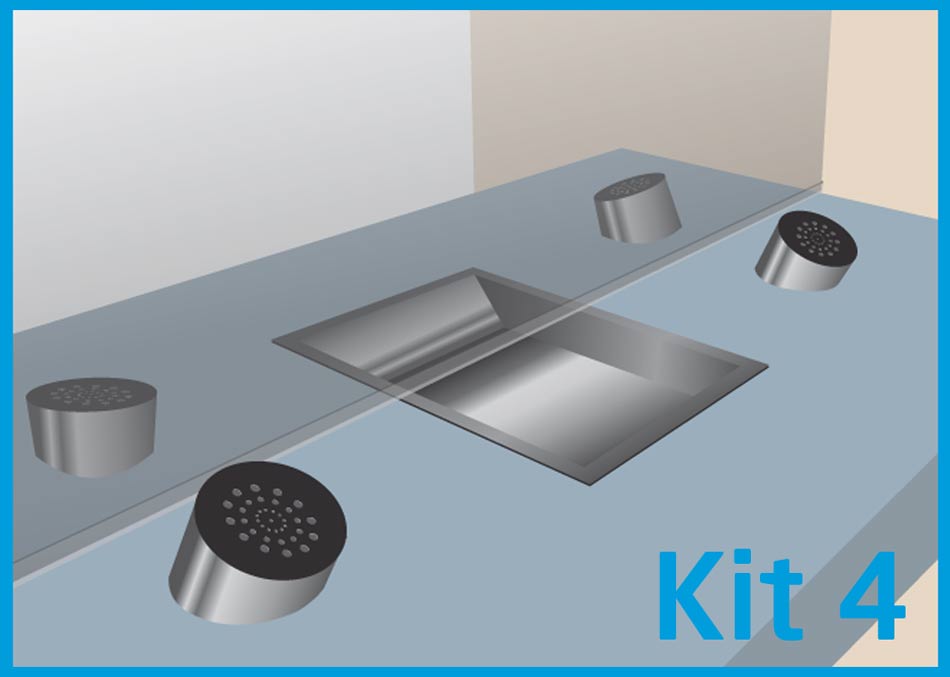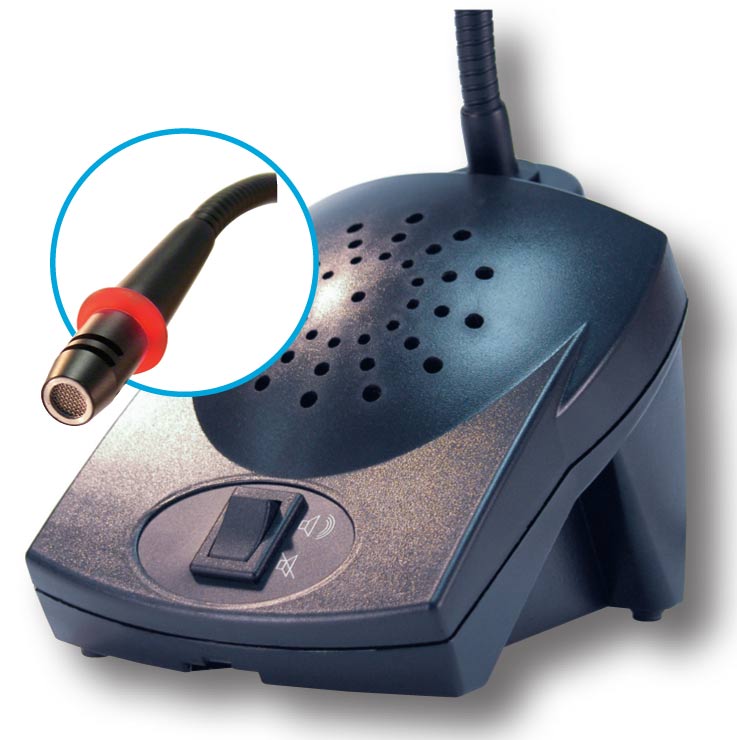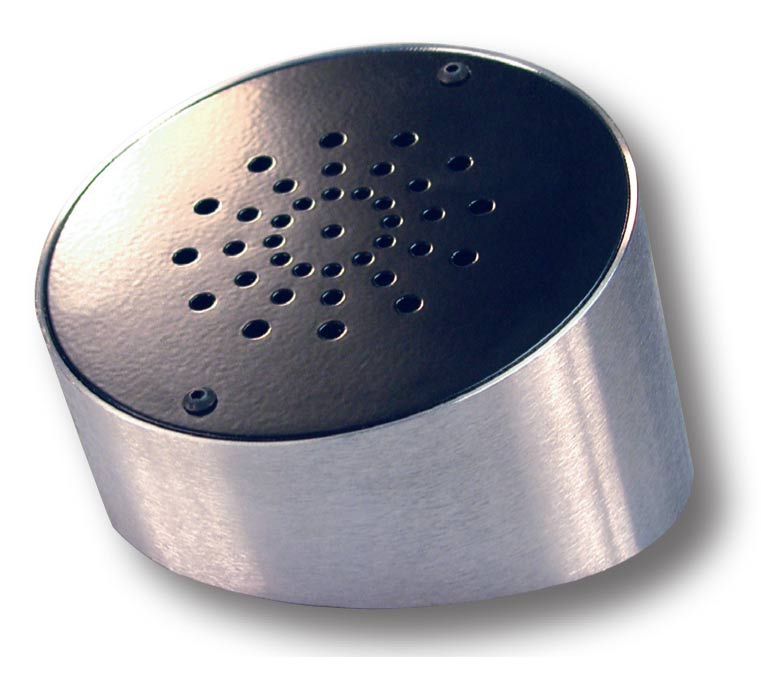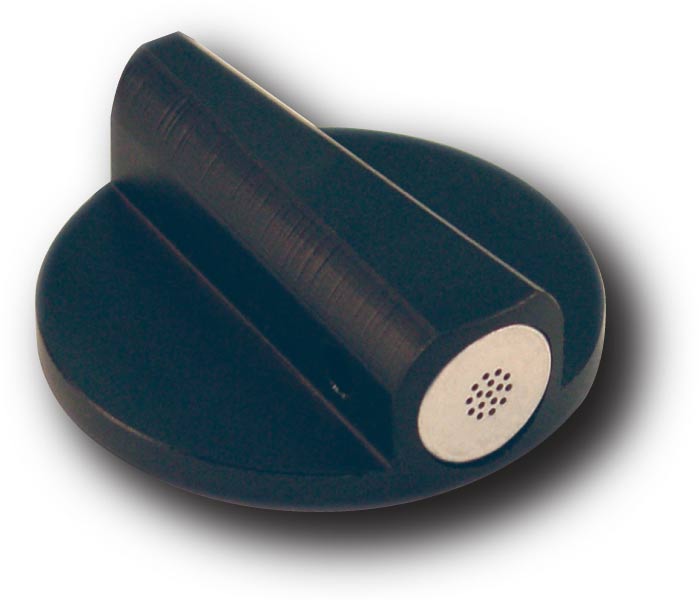 ---



---