To install the TalkPerfect system see below and follow the detailed instructions in our installation guide, or contact one of our partners: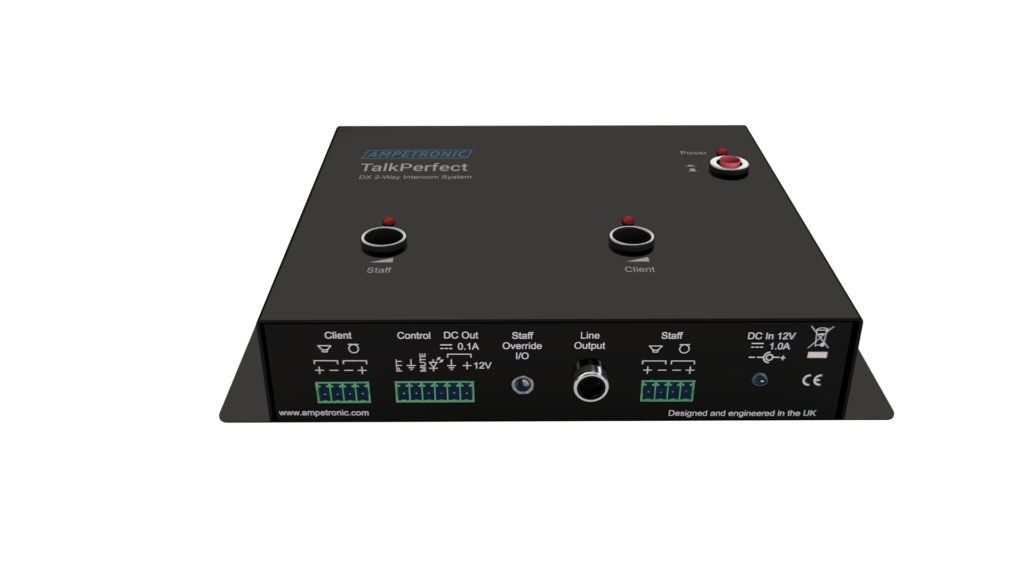 TalkPerfect installation:
Select the most suitable kit and accessories (e.g. a hearing loop) for your environment
Decide on mounting positions for the system and accessories.

Follow the layout recommendations given in the installation guide to achieve best performance.
Identify any physical obstructions or constraints.

Carry out a trial / demonstration before installation to determine the best positioning and check for suitable performance
Ensure there are cable routes from each accessory position to the amplifier and that a local power supply is available
Install all components of the system and feed cables through to the amplifier position
Connect all of the cables to the supplied connection blocks, following the colour coded wiring diagrams in the installation guide
Plug all connection blocks into the labelled sockets on the amplifier
Turn on power and confirm LEDs light up
Gradually increase the Staff control until someone speaking from the Client side is at a suitable volume
Repeat in the other direction with the Client control
Demonstrate to the client and provide advice on microphone use to ensure best performance
Refer to the full installation guide throughout the planning, installation and setup process for best results.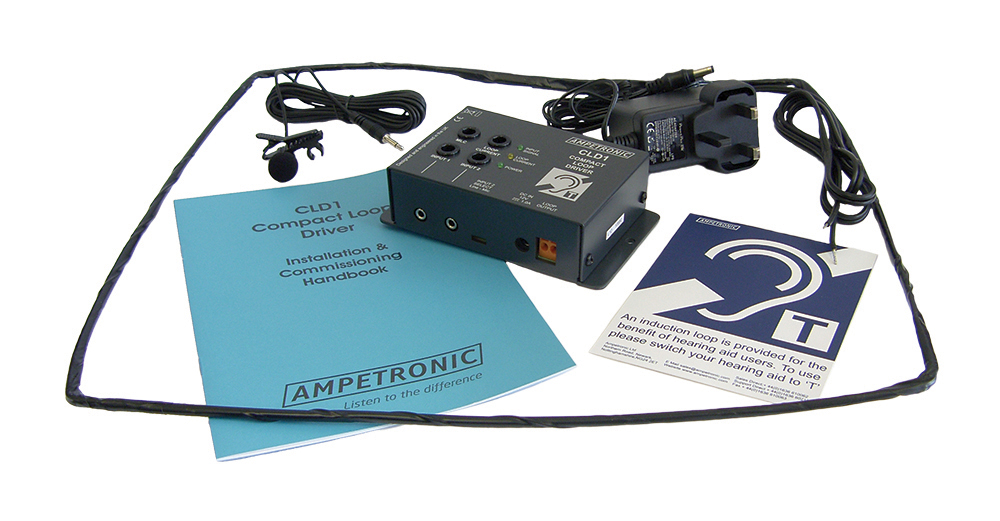 We highly recommend including a hearing loop driver in your window intercom setup in order that people who use hearing aids or cochlear implants with a Telecoil have equal access to speech across the barrier.
If you have any concerns or need support with your installation please contact our friendly and knowledgeable team on +44 (0) 1636 610062 or email support@ampetronic.com.